SMALLVILLE Goodbye and You Will Be Missed!

It's finally coming to an end and I'm sad for it. Smallville has been around for 10 years. Lets put that into a perspective that a fanboy can understand by comparing Smallville to other comic based tv shows. Now in this comparison I will leave out the small time shows such as Spider-Man being on the Electric Company as well as animated series. I mean live action television shows that aired for half hour to hour long on a weekly basis and nothing else.
Green Hornet – 1966 to 1967 – yeah only 1 year

The Hulk – 1978 – 1982 – lasted 5 years and was actually good

The Flash – 1990 – 1991 – only had 21 episodes

Lois and Clark the New Adventures of Superman – 1993- 1997 – only a mere 4 years

Witchblade – 2001 – 2002 – had 2 seasons but total episodes only equal 23

Birds of Prey – 2002- 2003 – sadly only lasted 1 year with only 13 episodes and was the introduction of Ashley Scott and for a brief moment in time almost Harley Quinn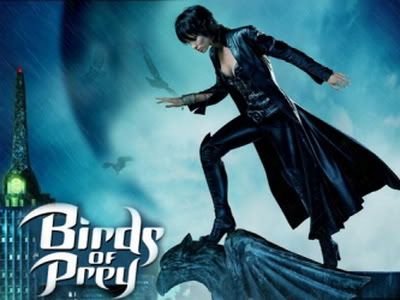 Human Target – 2010-Current – so far 2 seasons and I possible third and has been good so far

Heroes (though not based off a comic it was made from comics) – 2006 – 2010 – lasted 4 years, even with the writers strike

The Walking Dead – 2010 – It's in it's first year and will get a second year though the first year was only 6 episodes it was a great 6 so here's too a lot more

Batman – 1966 – 1968 – though only had 3 seasons it created Adam West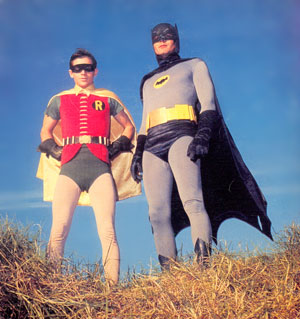 Adventures of Superman – 1951 –1958 – last 6 seasons, count them, so far it's the longest lasting one

Greatest American Hero – 1981-1983 then 1986 (yeah a hiatus) – another not based directly off a comic but off the idea of comics

Can you see a pattern forming here? I sure do and it's not a pretty one. Over the many years there have been lots of shows based off comics and all of them have come and gone quickly. Except for 1, Smallville. I won't sit here acting all smug saying that I know every show that's based off a comic, I don't. In fact I'm sure there are a bunch that I have either forgot about or just don't know that are based off comics, but out all the main stream shows based off a main stream characters and all I can think of that's lasted that long is Smallville.
Again I'm only basing this off the live action and not the animated series because those are cheaper to make, easier, quicker, and can last longer because of those reasons compared to live action shows.

Now here we are, 10 years later and the show will finally come to a end tonight and yes I'm very sad about it. If you were to look on my shelf of DVD's, with all the many movies and shows that I own there is only 1 show that I have the whole series to that comes close to Smallville, that's the X-Files by the way, but out of all those that I own I have all 9 seasons of the show and will be buying season 10 when it comes out. So yes, with the coming to an end I will really miss having this show to watch.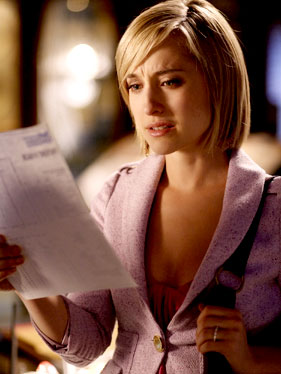 (by the way, I love Chloe)
Now I will be the first to admit that this was never one of the best shows ever to exist as a show but for a show that was based off a comic it was the best. Sure, the first 4 years of the show was a real trial to get through, they were entertaining to watch but the acting and the plots where not that great and I was very surprised to see the show last longer than 4 seasons. However, after season 5 and 6, the two years that the show started to really begin to grow, it was all the following seasons that made this show into something amazing.

(yowza)
Don't believe me? Well lets do a short (yep short cause there are a lot) of great moments that have happened during the show.
1) The suit – sure it didn't get shown until the end of season 9 and it was only the shield and in a box but we all know what it was and it is the best moment so far, though I'm going to say that I really hope to see the suit being worn in this last and final episode

2) The black shirt with the silver S shield while wearing a trenchcoat
3) Absolute Justice, just wow how freaking awesome was this

4) Young Justice, not to be outdone, this was the first really of the team and again wow how freaking awesome
5) Heat, that's the episode title, this was episode 2 of season 2 and one of the funniest and best episodes showing Clark learning his powers
6) Kneel before Zod! Nuff said

7) Kryptonite Bullet, always a good choice
8) Smallville always has the best cliff hangers to end the seasons
9) Every character used from the comics

10) Every time Clark got a new power and especially in the later years when he was using them like against Doomsday
11) Oh did I just mention DoomsdaySo here at the end I want to say farewell and thank you for 10 years of a show that I will miss and one that is so great for what it was. This will be the show that in the future that all other comic book shows should be based off of. This blog is for those years of enjoyment and I just wanted to say goodbye.