RIGHT OR WRONG BOTH SIDES SAY THEY ARE RIGHT WHILE THE OTHER IS WRONG:
What I'm talking about with that title line is the controversy going on over at the DC Comics HQ over the variant cover to Batgirl #41. This is the Joker variant cover that is supposed to pay homage to the Killing Joke and I see that instantly in the cover. However, some people for their reasons find this cover offensive, while some find it to be not offensive and cool. While I don't know where you stand, for or against, which is cool, speak your minds, nicely though, don't berate or degrade or put down others for the same thing you are doing which is stating your point whether it's right or wrong, just state that you don't like it or you like it and if you want to get into the why's do so, and if you want to tell someone that feels the opposite of you that you don't agree, well if you want to call them names then just don't say anything, you're not proving your point of why you think the way you do all you are doing is making yourself look the fool and in this day and age of social media you are now instantly known around the world as a fool and possibly even lawsuits where you will lose and face penalties you won't like. So be clean, stand by your choice, but do so as someone that has a brain, not someone that only wants to hurt.
Anyways, off the soapbox I am, the cover was pulled by DC and won't get put in print. Which a friend and coworker of mine came in the other day saying how excited he was about getting the cover but I let the wind out of his sails when I told him it was canceled. I don't have the real reasons why it was canceled, but if it's because some find it offensive here's my opinion on that. First, it's a variant cover, if you don't like it, don't buy it, in fact in some stores the variants are higher priced and harder to get so you will be doing yourself a favor by not worrying about it. Second, this is for DC, if you think this cover is offensive to people that would see it in the shops, then how about instead of canceling it you do like you do with the titles that have the digital code, put it in a bag, make the bag dark so you can see the main drawing, and then boom, now you have a variant that people can buy that want it, you have the ones that don't want it knowing that it's clear that they can't see it or buy it cause it's in a bag so no accidental buys, and if they try to say opps I bought this one without knowing, well either they are not telling the truth or they are not that smart. Third, if the comic is not in a bag, the retailers can easily put it behind the counter, again, not seen by ones who don't want to see it. Fourth, even with canceling the variant cover of this it doesn't matter anymore. 10 years ago, ok canceling it would make it very improbable of someone getting it but in this year, the time of instant knowledge and the image now being put out there for the world, it's there. People have printers that can print it at home and guess what, now it's free instead of having the price to pay for the book. So the cover is out there, saying that it is canceled means people won't have it is like saying that by closing the front door of your house will stop air from entering the home, it's going to, this cover is out there in the world and I would bet there are some that have already have it hanging on their walls. Lastly, this cover, for whatever reasons the ones that find it offensive, this is so mild compared to some covers that I just can't understand why this is the one is getting pulled. Have you not seen the title Crossed? I buy this title, or did, had to cut back due to money not cause I don't want the book, bills and all, but if we are talking about a girl that is terrified vs. a cover that literally shows people getting their skin ripped off their bodies, guts hanging out, and so much more disturbing images, why has no outcry over this been done? Don't tell me it's due to the fact that Batgirl now looks like a young girl who is terrified because there is a cover that shows an young kid girl that has stabbed and killed her mother and is eating her face, nothing is wrong with that, but this Batgirl cover is over the top?
Again, that's my opinion, I think it should have been printed and put out there the ones that want it, and if you think it shouldn't that's fine, that's what you think, but explain why, like I just did, calmly and without cussing and name calling.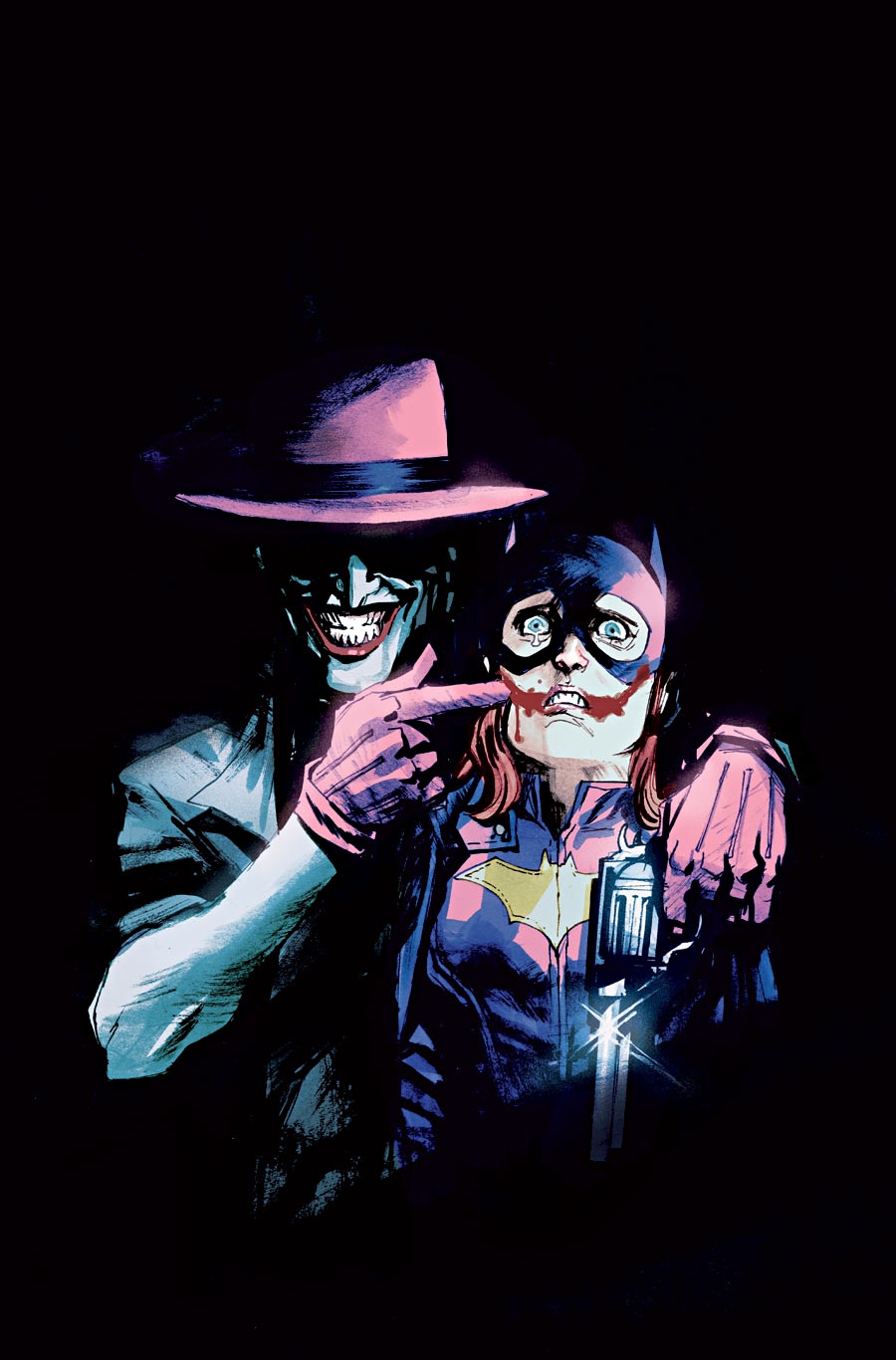 THE END IS SOON:
With Marvels new Secret Wars about to come out in May there are a lot of changes in the future for the titles and characters. One of the rumors going around that I've seen, one that I really don't like the idea of, is that 616 will no longer be around. Granted, Marvel has always said that they don't like that use of Earth 616, but as a fan, and one that talks to other fans, it's very cool. So having a end to it, not a reboot, not a change, but an actual end to the 616 universe is disturbing to me. I've always referred to it as 616 and then the rest of the universes. Even ending the Ultimate universe, which is Earth 1610, is something that I don't like but it's something I can accept a little more easily then the end of 616. Is this really going to happen? I don't know, I'm sadly not part of the Marvel team of creators, wish I was (though if I was then I still couldn't tell you), but right now it's just rumors. I don't like spreading the rumors around but this is a rumor that I want out there so maybe with the voices on social media we can make sure that 616 remains around after the end of Secret Wars, and then again maybe it already is, only reading and waiting will tell us for now.
 


 
Also ending with the coming of Secret Wars, which is not a rumor, are 33 titles. Wow, 33 titles! And here they all are.
All-New Captain America
All-New Ghost Rider
All-New X-Men
Amazing Spider-Man
Amazing X-Men
Angela: Asgard's Assassin
Avengers
Avengers World
Captain Marvel
Cyclops
Deadpool
Elektra
Fantastic Four
Guardians 3000
Guardians of the Galaxy
Hulk
Inhuman
Iron Fist: The Living Weapon
Legendary Star-Lord
Miles Morales: Ultimate Spider-Man
New Avengers
Nightcrawler
Nova
Rocket Raccoon
Secret Avengers
Spider-Man & the X-Men
Spider-Man 2099
Storm
Superior Iron Man
Thor
Uncanny X-Men
Wolverines
X-Men.
 
Does this mean the end of our beloved books? Well, in a way yes and in a way no. Again, I'm not part of the team so I don't know the full information on what will be or not be but I'm guessing because of whatever change that will happen after the end of Secret Wars, and the knowledge that they know by putting out new #1's with a bazillion variant covers, people will buy them. So some titles will be coming back with a new start of #1's, but I think some will just continue on with the same numbering, but then there will be some that get on that chopping block and when they fall off it's only because they have been chopped. So here is the list of the ones I think will either not come back or will have a name change.
All-New Captain America will drop the All-New
Amazing X-Men
All-New X-Men
All-New Ghost Rider (though even if they end this it's Ghost Rider so he will eventually come back)
Avengers World
Elektra
Guardians 3000
Inhuman (though this might end with Agents of SHIELD and possible Inhumans movie we will see more on Inhumans)
Iron Fist: The Living Weapon
Legendary Star-Lord
Miles Morales: Ultimate Spider-Man (this one is tricky, with the end of the Ultimate Universe the title might end but they could keep the title by dropping the Ultimate and putting Miles with the rest of the whatever universe that will exist so that he is still around in his own title)
Nightcrawler
Rocket Raccoon
Spider-Man and the X-Men (I'm thinking with the possibility that a version of Logan/Wolverine will be coming back after Secret Wars that if this title continues on it will revert back to the original name of Wolverine and the X-Men)
Storm
Superior Iron Man (this one might stay the same or it might go to any number of versions being something Iron Man)
Thor (no I don't think Thor is ending, but I think with the possibility that Thor Odinson getting his hammer back or maybe once we know who is the new Female Thor, maybe she will get her own title and Odinson will get his own title, really this one is the most unknown to me on which way it might go)
Wolverines (this one I think will just drop the plural S and go back to being Wolverine)
 
ONE VERY COOL SUPERHERO:
I have to bring this up because I think it's so very cool and awesome that it was done. A prosthesis was created by Microsoft OneNote's Collective Project and given to a fan of Iron Man, Alex, a young boy needs a prosthesis. So what's so cool and awesome about this? It's Iron Man themed and it was presented to Alex by Robert Downey, Jr. looking his role as Tony Stark and wearing his own Iron Man arm. Maybe we are not in a world where people fly, has instant healing, or even a Iron Man suit, but we are in a world that has parts of an Iron Man suit and it's now cool that ones who need it can have it. It's also cool to see things like this being done by the ones that bring life to the role of these characters and beyond that for just using their fame and influence to do something other than get more fame and fortune.