YES THE SUIT DOES MAKE THE MAN:
If you follow the Netflix original show Daredevil on Twitter then you have seen the photo they posted of the suit with the caption, "The suit makes the man". Considering how little we saw of the suit in season 1, this photo is feels like more then we did get in that last bit during the end of the last episode but it's also very dark. Still it's cool, only thing missing, aside it being worn, are the double D's, (no not those kind). Here's a look at how the photo looks as posted on the account.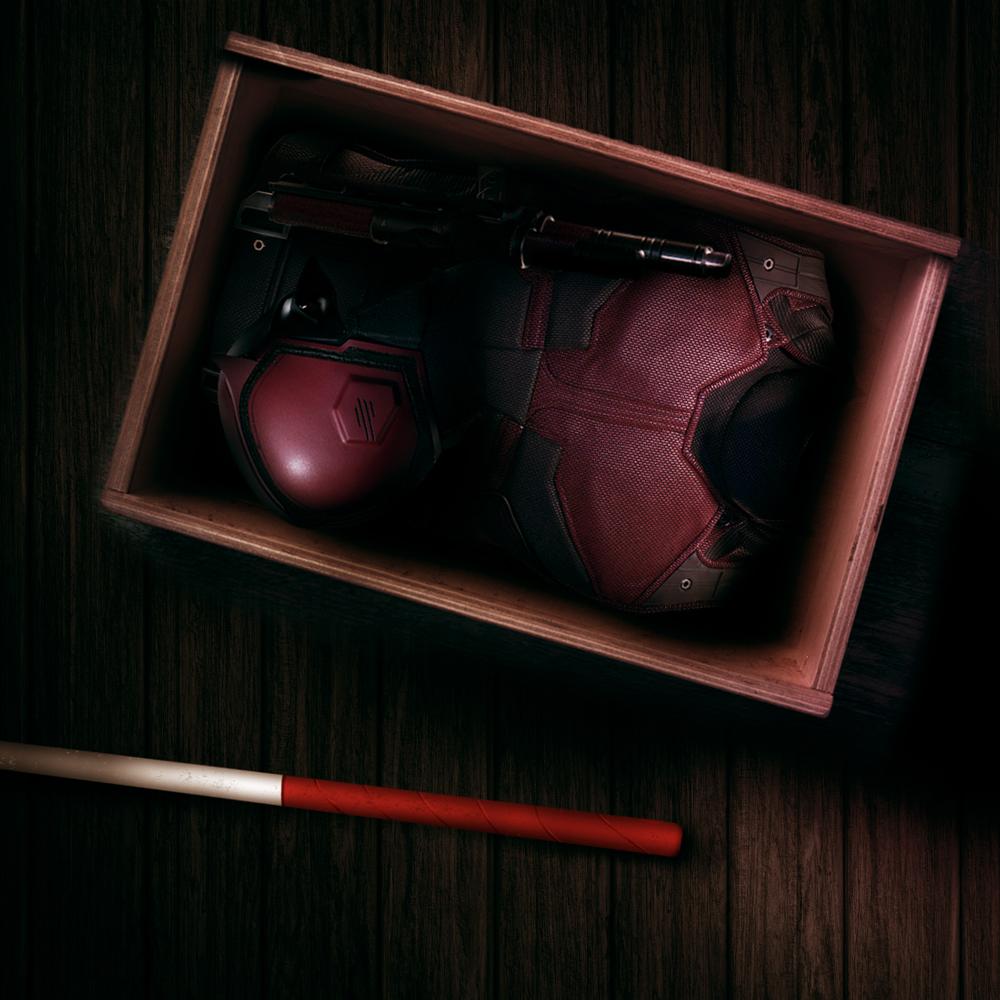 And here it is with a little brightness added to it.
Well, I know I'm excited for season 2 of Daredevil as well as the other upcoming Netflix Marvel originals.
DRAGON CON IS NOW ONLY 14 DAYS AWAY!!!!!!!!!!!!!!!!!!!!!!
That's right, we are now a mere 2 weeks away from the event that I wait for a year for each year. This is my big adventure for the year, well not the big adventure, I've been able to check off a few life goal adventures for myself in the last few years but Dargon Con still remains in the top 5 big events that I do each year. Which is not surprising considering how much it costs, how many days I spend doing it, and what goes on there. This year is going to be even bigger for me.
As I said in the last blog, this year I get to go in as press. I'm still getting updates as to what all I can get to do while there and it's looking like it will be a very busy weekend for me. One that I can't wait to get to and I'm so far behind in getting ready. I still got to work on my Spider-Man costume, I have to get packed, I have my camera equipment to get prepped, and all the questions and other media related things I want to get done while there. If you are planning on going and want to talk to me or maybe you are in a costume, then you can get in touch with me and I'll try to find you so we can meet up and I'll take your photo and put you in my blog. It will be a fun time. Also me and my friends are doing a Clue theme, this will be fun, so if you see someone is a full white suit, that's probably me being Mr. White, come up and say hi.